Experience the fun and excess of the 1920s
This is a 1920s party game where you roll the dice. Gamble & glitz your way to victory in a heady night of raucous gambling, underhanded dealings and hidden puzzles. The Gatsby Gamble thrusts you into the pulsing heart of this bygone era.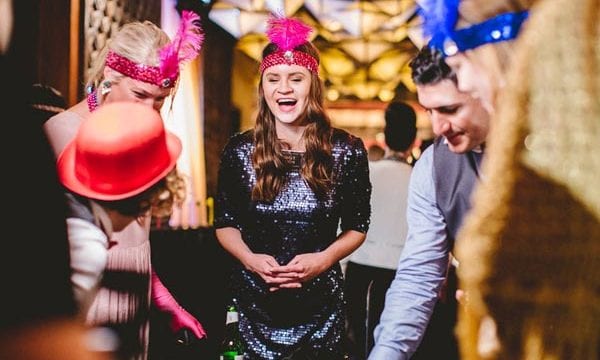 Fun & glamour everywhere you look
Injecting a whole lot of fun into your special occasion, the Gatsby Gamble is guaranteed to have your people laughing, socialising and involved, drawing even the most sceptical into the glamour and party of the 1920s.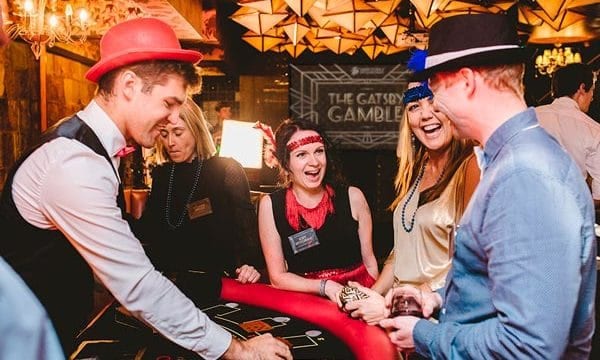 Reinventing the Murder Mystery genre
We all have fond memories of Murder Mystery parties. Relive the genius of social party games with a modern twist. The Gatsby Gamble will cast you into character, give you an objective and have you scheming, forming alliances and playing your hand to win.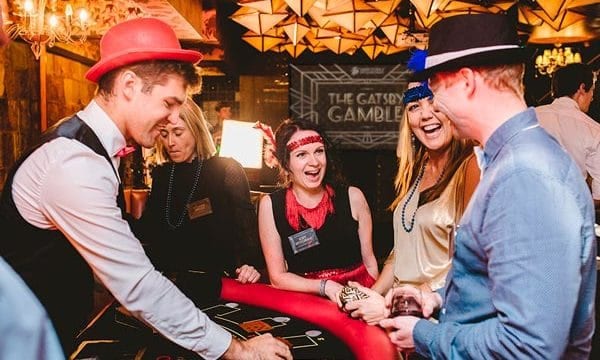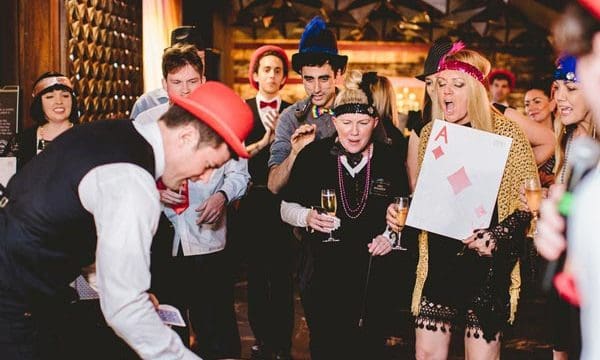 How the Gatsby Gamble works
Gamble to glory
Use your Gatsby casino chips to earn as much coin as possible at the variety of gambling stations.
Unravel the mystery
There is art on display, but not all of it is genuine. Find and solve all the hidden clues to identify what's real and what's not.
Beg, bribe or steal
Form alliances and trade secrets. Collecting the right cards and information can gain you a big advantage.
Win the fortune
Use your gambling winnings to bid against other players in an art auction that will crown the ultimate winners.
Genuinely incredible fun
You and your guests will be swept away in this night of energy, excitement and frivolity. With charismatic characters to gamble against, mysteries to unravel, deals to strike and a fortune to win, there will be something for everyone to enjoy.
Guests choose how they get involved
The Gatsby Gamble is a smorgasbord of activity, all catering to different interests. This allows your guests to choose how they want to be involved. And in the rare circumstance that they don't want to be, no problem!
Like nothing seen before
The Gatsby Gamble is a brand new format of event experience that will blow your guests socks off. The unique mix of theatre, gaming and style is guaranteed to be a topic of conversation long after the night is finished.
Flexibility built in
No matter how or where you want to run your event, the Gatsby Gamble will likely fit right in. From cocktail functions to your backyard, the requirements are low but the fun sky high.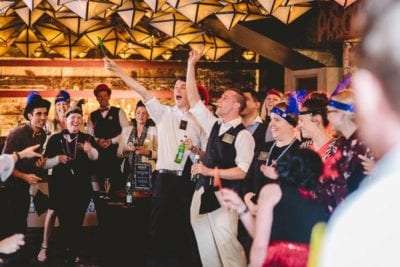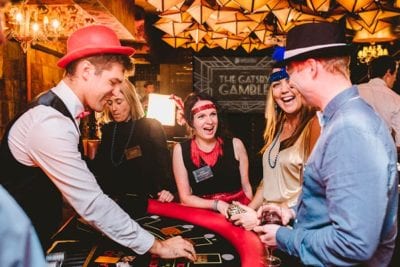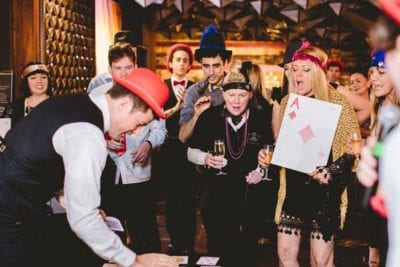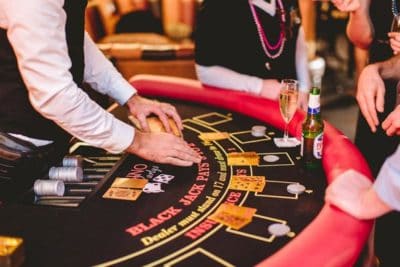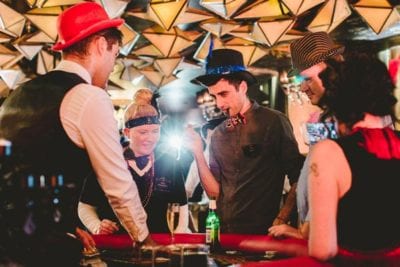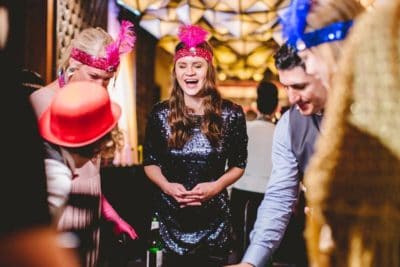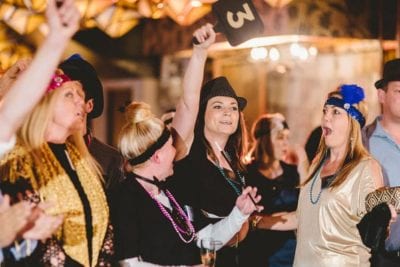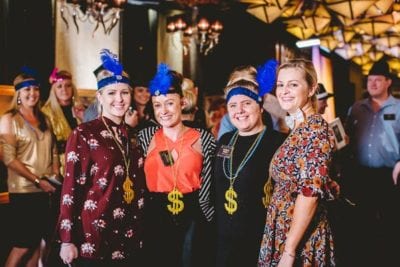 Just wanted to say a huge thank you, the event was wonderful and I've had great feedback. The team on the night were amazing, and everyone was really impressed with the experience.
Thanks for a fabulous experience - I definitely recommend to anyone looking for an 'out-of-the-box' experience for their next event. Thanks guys!
Get a quote
Our tiered pricing structure scales to match the size of your team while also providing you with location and hosting options.
To receive your tailored quote, fill out this form or call us on 1300 736 441.