Christmas Parties worth remembering
Take the stress and drama out of your end of year celebration with an experience that everyone will love, is no fuss to organise and is all about having fun together!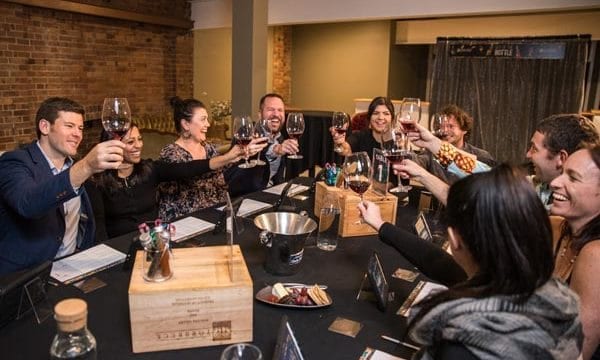 There's something for everyone
Designed so your team can manage their own levels of participation, choosing one of our experiences as your Christmas party activity is a no-brainer. They are hands on, engaging and easy to get involved in. If you have a 'Bob' in your team who is more inclined to sit back and watch the entertainment unfold, we also cater for him!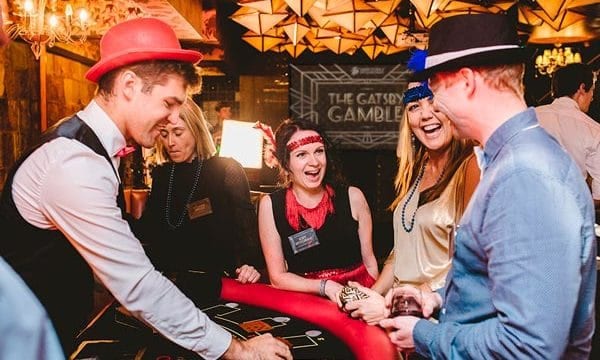 Choose an event that's more than eating and drinking
With interweaved activities that provide focus and fun, your team will engage in news ways with the experience and each other. Our goal is to have your team talking about this for hours afterwards!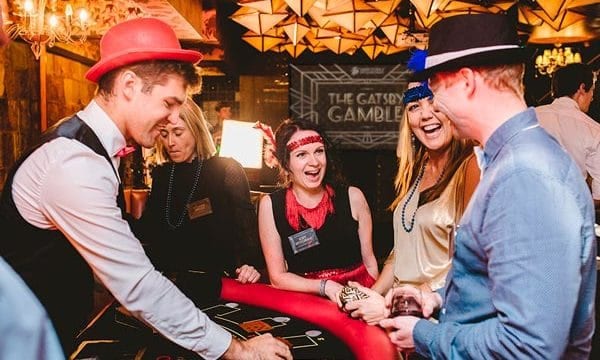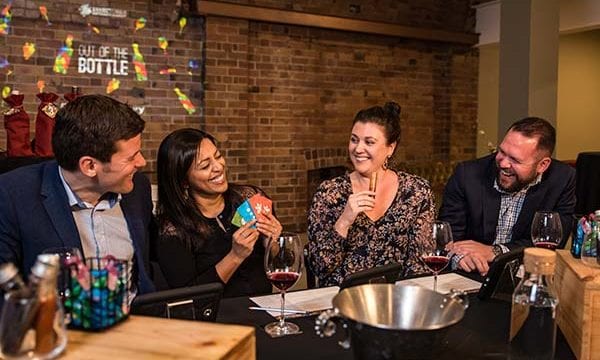 Make your end of year celebration different and memorable
With a Directors of the Extraordinary experience you can expect surprising moments through an interactive experience designed with your team in mind. Perhaps a little theatre, technology, story, puzzling and world creation will make your event pop in the best way!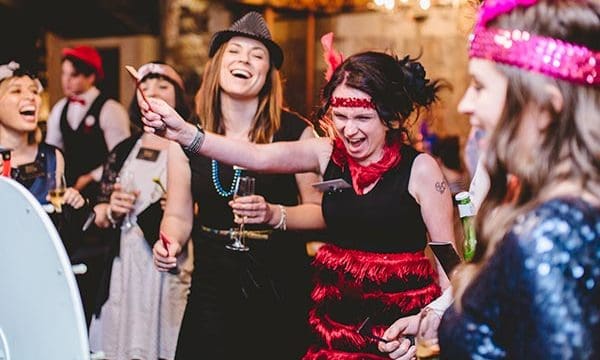 Christmas parties that work for you
Thank you for such a fantastic night. Everyone who came along and enjoyed themselves immensely. Your staff constantly remained professional and handled spontaneous situations perfectly. I am more than happy recommend anyone working with your team for a fun night.
Highly recommended these guys for your next event. We've used them last year for The Gatsby Experience - never cease to impress! The whole team was excellent to work with and we look forward to working together again for future events.
Find your perfect Christmas party activity
Gatsby Gamble
Gamble and glitz your way to glory in a 1920s whirlwind night of gambling, mystery and hidden puzzles.
Out of the Bottle
Take any party or function to the next level with the ultimate wine, beer, whiskey or gin tasting experience.
Mastership Game
Fast paced and secretive, this is the ultimate team vs team competition of international espionage and spy craft.
Get a quote
Our tiered pricing structure scales to match the size of your team while also providing you with location and hosting options.
To receive your tailored quote, fill out this form or call us on 1300 736 441.