The zombie apocalypse has been contained. For now.
Containment is Australia's most ambitious live zombie adventure game. Containment took over Brisbane Powerhouse in October 2017 with over 3200 survivors saving the world from the imminent zombie apocalypse following a deadly leak in a private research facility.
Containment is not currently running, but keep an eye out to see if zombies start appearing in your neighbourhood.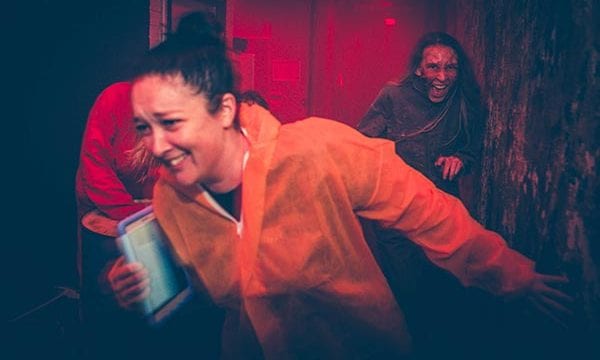 Interactive zombie experiences: An evolution of entertainment
Containment is an interactive zombie experience. Think of the zombies from The Walking Dead, crossed with the adventure of World War Z and the story of Resident Evil. Containment is a highly immersive experience that integrates live adventure gaming, immersive theatre, technology and world creation to create high-fidelity entertainment.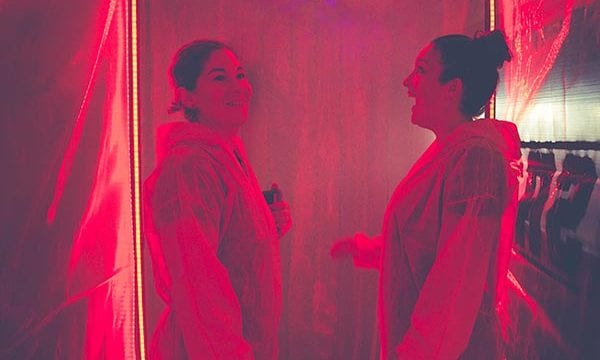 An epic adventure
Be part of the Response Team tasked with rescuing the research facility's lead scientist, helping her extract the antivirus before the walking dead take over. We'll 'infect' you with a sample of the zombie contagion so you'll be safe from 'the Turned' as you infiltrate the facility. But for the rest of humanity, there's no hope – unless you can retrieve the cure.
Success means saving the world. Failure means a descent into global chaos.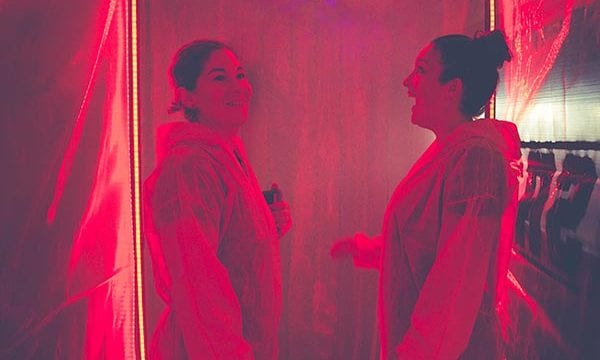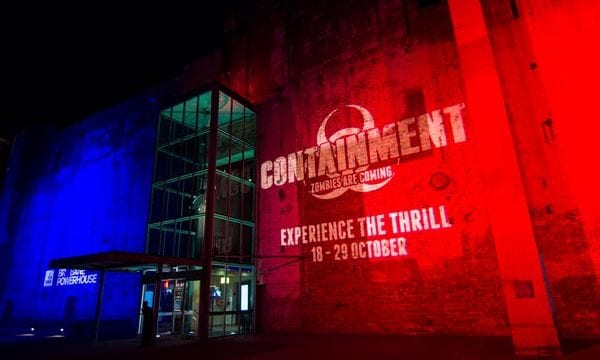 Using Brisbane Powerhouse like never before
In October 2017, Brisbane Powerhouse transformed into a paramilitary-protected private research facility where scientists had been weaponising a contagion that zombifies humans. Spanning half a square kilometre over the full 4 stories of the Brisbane Powerhouse, survivors had the opportunity to access every corner of Brisbane Powerhouse while they hunted for clues to save the world.
Get kitted up
Get your incursion survival gear on in preparation for your mission – hazmat suit and all.
Explore the world
Roam the facility and discover what has gone wrong. Look for clues and solve puzzles with the hope of finding the cure.
Evade the zombies
The zombies might be slow but you'll need your wits to stay ahead of the pack. Sounds and fast movements will attract their attention.
Synthesise the cure
It's up to you to save the world. Find the components of the cure and synthesise it to save the world, and yourself.
Help bring Containment to life
Containment is a great way of activating underused or interesting spaces. We are looking for partners and opportunities to make this happen. If you know of a space or opportunity that Containment might work for, we'd love to chat with you.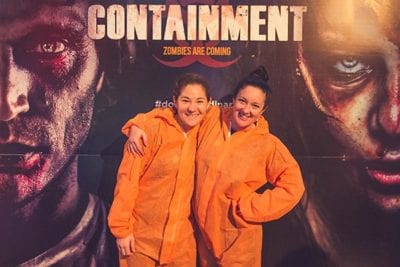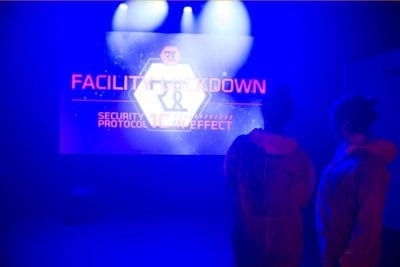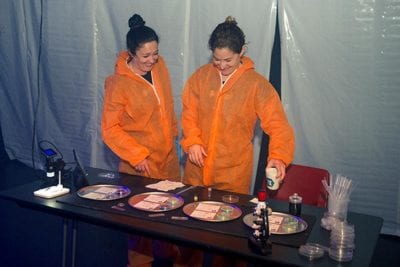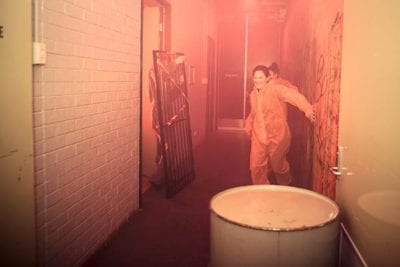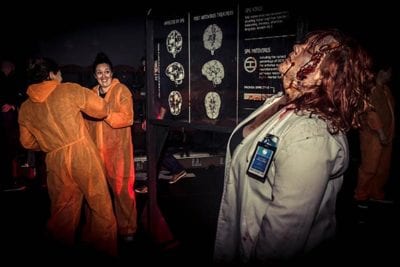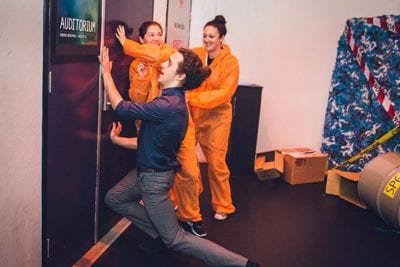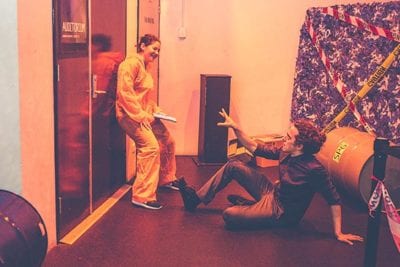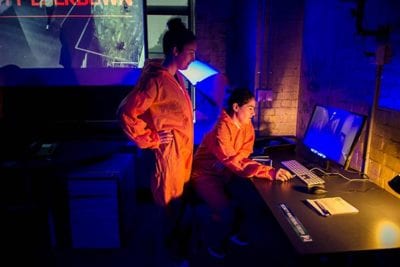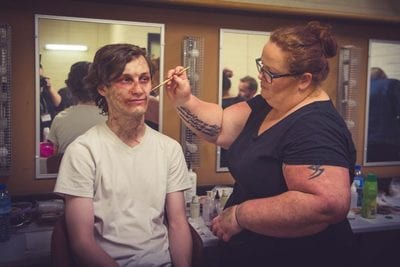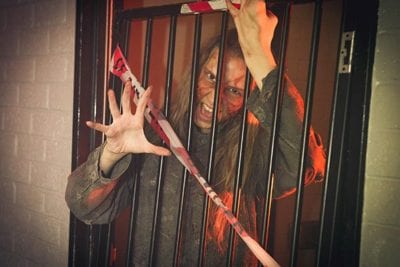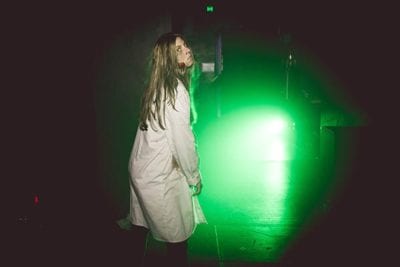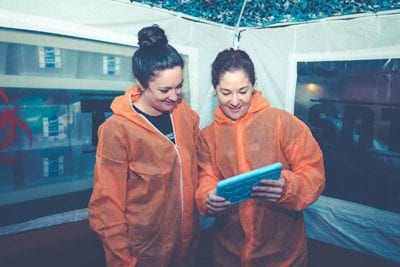 Contact us regarding Containment
To contact us regarding Containment, fill out this form we'll be in touch within 1 business day.
If you prefer to chat, give us a call on 1300 736 441.