You've never done a tasting like this before
Prep your tastebuds and fire up your competitive streak, as Out of the Bottle takes you on a taste adventure. With curated flights of wine, whiskey, beer and gin to choose from, you and your team will be sipping, winning points and sabotaging your fellow tasters in an event that will be long remembered.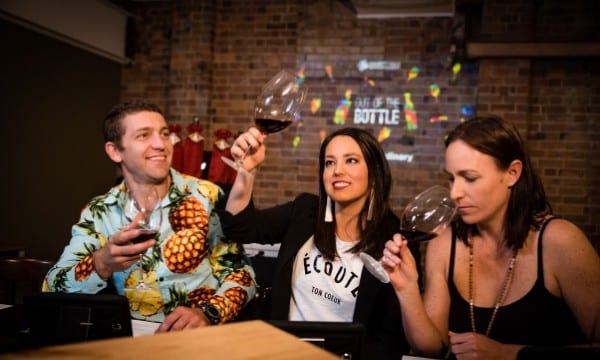 Class meets fun
The out of the Bottle series brings a healthy dose of fun to a classy activity. Combined with a competitive edge, this contagiously fun experience will get everybody talking, laughing and totally engaged. And because everything is multiple choice, anyone can participate.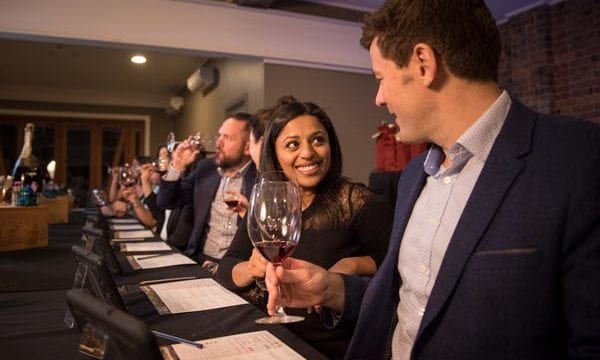 Competitive tastings
Put yourself in the middle of an unfolding competition designed to test your taste. With 6 blind tasting rounds of your favourite alcohol, a digital leaderboard and several twists and turns, this is no ordinary tasting. Experience what tastings can be.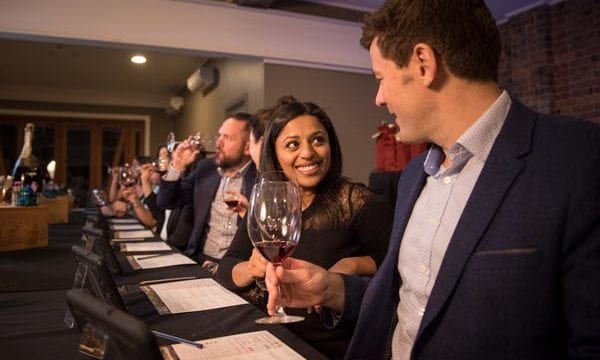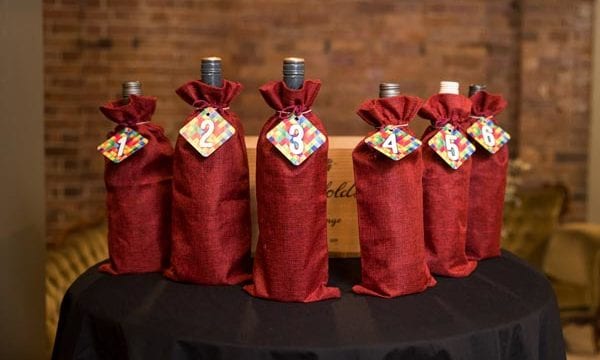 How Out of the Bottle works
Blind taste 6 beverages
Blind taste a curated flight of 6 wines, beers, gins or whiskeys.
Identify the answers
Answer a series of questions for each round; you'll earn points depending on how correct you are.
Climb the leaderboard
A live digital leaderboard will show who's winning and who needs more practice.
Sabotage your competition
Gain an advantage by playing a sabotage on your competition or cashing in a free answer for yourself.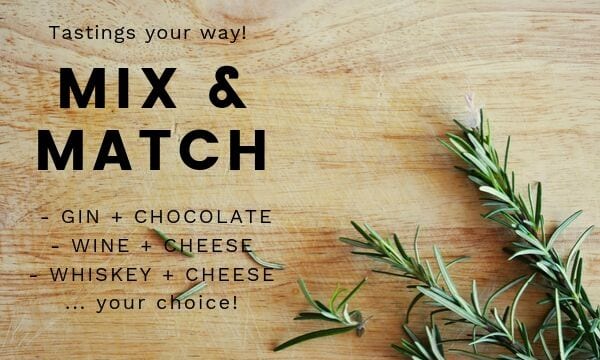 The mix and match option
Sometimes you just need a little cheese or chocolate  with your wine or gin!  One of our most popular formats is the mix and match option.  You choose your food pairing from our Taste Masters range and we will curate a tasting experience that is unique to your event!  GIN + CHOCOLATE, WINE + CHEESE, WHISKEY + CHEESE… its up to you!
Super unique but happily familiar
Provide an experience that will impress everyone with its unique twist but isn't too different. Out of the bottle is familiar enough to get everyone engaged but unique enough to provide serious wow factor.
Provide structure to your event
Stimulate a whole lot of laughter, talking points and fun with a structured activity for your event. These are some of the key ingredients of a great night, and to create stronger social bonds in your group
Quality from the top shelf
Your guests will be impressed by how seamless and professional your event is. Built on a foundation of charismatic hosts, impressive technology and super fun interactions, your event will be a breeze to manage.
Flexible formats
Whether you're doing a cocktail function, 3 course meal or Friday afternoon drinks, Out of the Bottle has been designed with flexibility in mind. Different formats can slot into your event easily without the fuss.
I attended an Out of the Bottle event by the Directors of the Extraordinary and it was totally brilliant. Such an awesome way to spend an evening and meet a bunch of people whilst having fun and competitive wine tasting! Highly recommended!
An absolutely extraordinary event - so much going on, lots of opportunity to connect, and ways for everyone to play to their strengths! Thanks for a fabulous experience - I definitely recommend to anyone looking for an 'out-of-the-box' experience for their next internal or external event.
Every event is as unique as you, so to ensure you get the best possible price tailored for your needs, we provide obligation free quotes on request. Our pricing is generally structured into brackets depending on how many people you have.
Our talented event staff (we call them legends) will guide you through every step of the way to ensure you get the best possible result for your event. The great thing is that getting a quote is quick and easy, just fill out the form below.
Get a free quote for Out of the Bottle
To receive your obligation-free, tailored quote, fill out this form and we'll be in touch within 1 business day.
If you prefer to chat, give us a call on 1300 736 441.