Enhancing and activating your events
You have a date, a format and a venue but you want to take your event to the next level. Consider a range of event activations with an interactive twist to bring your occasion to life and have your guests talking for months afterwards.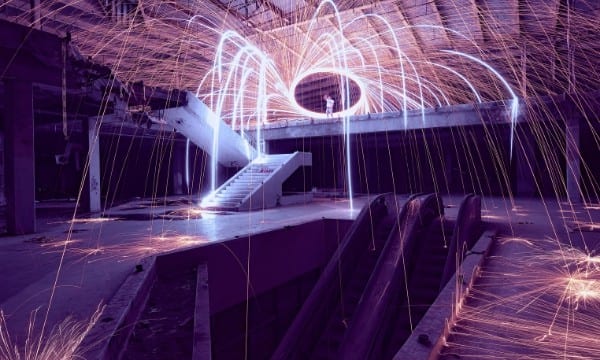 Interaction, interaction, interaction
In a world where limitless entertainment is now at our fingertips, the bar has been raised for events. The key is involving your guests. Creating new and novel ways for people to be involved can elevate your event, creating new conversations and insta-worthy moments that will be talked about for months to come.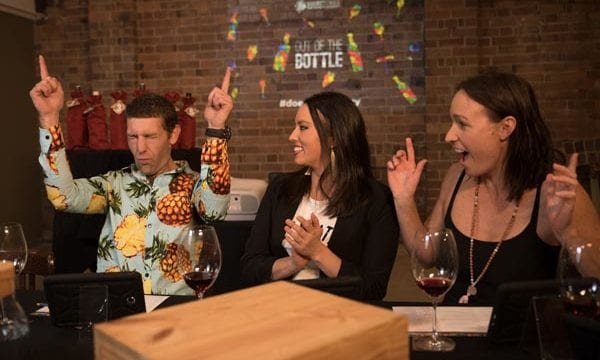 Enhancing your event; not being the event
The Event Activation series of experiences is designed to activate your events in different ways without taking over. A clever use of interactive stations, a roving photographer, table talking points or a clever way of making a collective decision can all augment a dinner, cocktail or conference event in dynamic ways.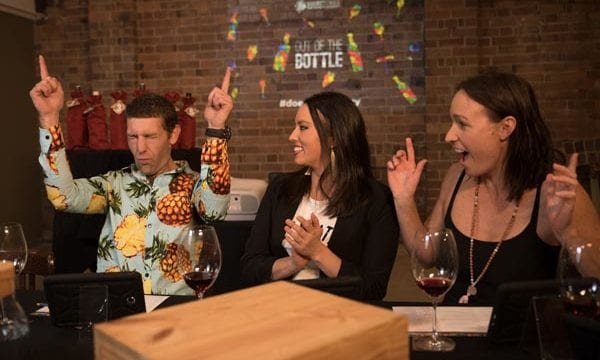 Choose from the menu of interactive event activations
Table Talkers
Activate dinner conversation with a series of opt-in, table-based experiences that will bring your event to life without taking up MC airtime.
Table Selfie Stream
Inject some fun to your sit down dinner with a rolling set of table sephie challenges projected seamlessly to screens around the room.  Facilitated through our tablet technology and complete with photo props, the live selphie stream runs in the background but brings a playful edge to any event, connecting tables and starting conversations.
Collective Decisions
Put your guests in the centre of action with collective decision making experiences that will build excitement and buy in decisions such as which charity to support or the location of your next retreat.
Casino Royale
Your team will be using all their charm, smarts and competitive edge to earn coin to influence the decision to be made! Using competition and interaction as key elements, everyone will have a blast at our interactive game stations to increase their purse that will be used to choose which decision to back, be it which charity, Christmas party theme or any other decision.
Thanks so much for the day - the team were wowed by the awesomeness of the event!
I came in not knowing anything about wine or anything about the people around me and I walked out with a little bit about both, and I think that's what makes this really special. It just felt fun, and it was awesome.
Every event is as unique as you, so to ensure you get the best possible price tailored for your needs, we provide obligation free quotes on request. Our pricing is generally structured into brackets depending on how many people you have.
Our talented event staff (we call them legends) will guide you through every step of the way to ensure you get the best possible result for your event. The great thing is that getting a quote is quick and easy, just fill out the form below.
Get a free quote for Event Activations
To receive your obligation-free, tailored quote, fill out this form and we'll be in touch within 1 business day.
If you prefer to chat, give us a call on 1300 736 441.