Food tasting taken to the next level
The ultimate foodie experience. Test your tastebuds with delicious delights of cheese, chocolate, ice cream, tea or coffee. This point-scoring food adventure will have you laughing and discussing the ins and outs of your palette in no time!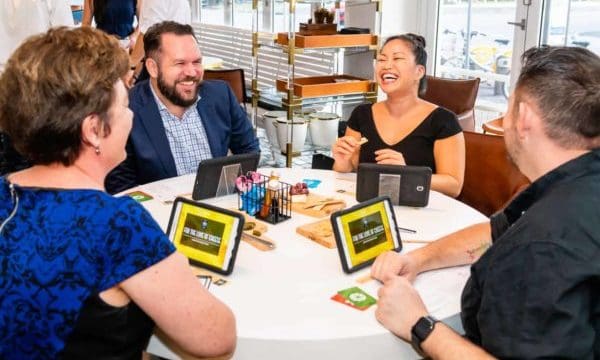 Enjoyment at the heart
Taste Masters is all about everyone having a great time while enjoying some surprising and tasty treats! Even the most sceptical will be engaged and drawn in by the competition, unique game and our excellent facilitators. If food is the way to someone's heart, Taste Masters is the way to win over your whole crowd, no matter how diverse!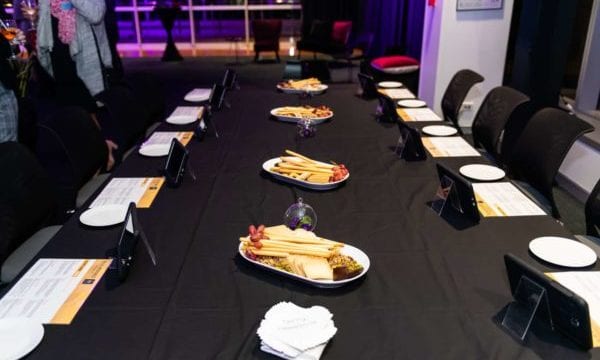 Delight with something different
Bring your event to life with a Taste Masters experience. This is designed to provide a fun and different focus to your evening that will have everyone chatting for hours and connecting on a whole new level. If you are looking for just the thing that will bring a different flair, plenty of laughter and isn't too crazy then this is the experience for you.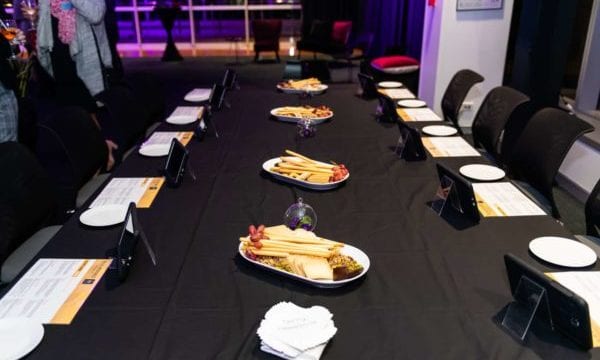 Blind taste 6 food delights
Blind taste a curated flight of 6 cheeses, chocolates, ice creams, teas or coffees.
Answer the questions
Answer a series of questions for each tasting, earning points for how correct you are.
Climb the leaderboard
See who's winning and who needs more practice on a live digital leaderboard.
Sabotage your competition
Sabotage on your competition or gain an advantage by cashing in a free answer for yourself.





Familiar but surprising
This experience takes what is known and adds surprising elements through competition, dynamic facilitation and a technology element. Even those who usually stand back will feel comfortable enough to give it a go!
Flexible to fit your needs
Taste Masters is designed to be able to fit into your event's needs. It can be an experience that is at the heart at your event, or more like an activated, competitive dessert station for after dinner. We are committed to making it the right fit for you and your needs.
The service provided from engagement through to debrief was excellent, and the event itself exceptional. The experience was very engaging, unusual and plenty of fun, and I received numerous positive messages after the event from participants who thoroughly enjoyed the event. Can't recommend highly enough!
Thank you to you and your team for putting on such an amazingly fun event! It is rare for every single person in the office to truly enjoy every aspect of a Social Function, but in this instance, each staff member came back raving about the activity and the evening overall!
Every event is as unique as you, so to ensure you get the best possible price tailored for your needs, we provide obligation free quotes on request. Our pricing is generally structured into brackets depending on how many people you have.
Our talented event staff (we call them legends) will guide you through every step of the way to ensure you get the best possible result for your event. The great thing is that getting a quote is quick and easy, just fill out the form below.
Get a free quote for Taste Masters
To receive your obligation-free, tailored quote, fill out this form and we'll be in touch within 1 business day.
If you prefer to chat, give us a call on 1300 736 441.