Team building, reimagined
There are boring corporate events, professional development days & team building experiences.
And then there's us.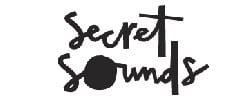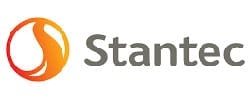 Learning outcomes that stick.
A super boost for your team dynamics.
Spectacular social events that get everybody talking.
Our mission is to direct teams towards their extraordinary potential through completely unique team building experiences that pair fun with function.
We find fun ways to achieve serious stuff, helping teams and businesses connect and uncover hidden talents while having a spectacular time for memorable experiences that get everyone talking.
With experiences and training inspired by game theory and evidence-based peer learning, we bring out of the box learning.
Learning & Development
Gamifying the learning process for knowledge that sticks. Serious learning, seriously fun.
Looking for something more specific?
Most popular corporate activities
We deliver extraordinary corporate events throughout Australia.
Want to know more? Download our full brochure.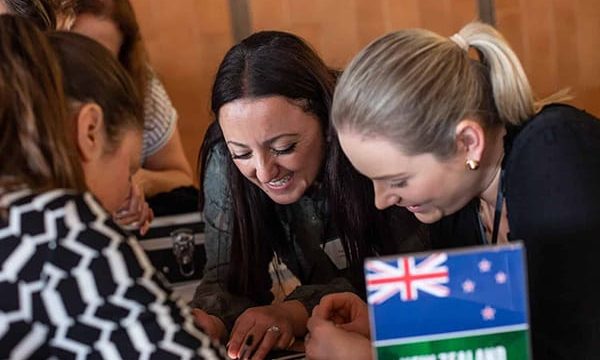 Extraordinary outcomes for extraordinary teams
We don't just run training events, we create immersive social, team building and professional development experiences that put your team at the centre of the story.
Our work is a blend of art and science: practical, evidence-led learning through discovery, packaged in creativity, theatre, storytelling and game design.
Directors of the Extraordinary bring you an evolution in corporate experiences. Because frankly, if someone else is doing it, we're not satisfied until we've created something new that's even better.
From crafting puzzle challenges that invite 'all hands on deck' to amazing props and skilled facilitators that transport participants to another world, we bring the theory and the fun to help your teams, your people and your events shine their brightest.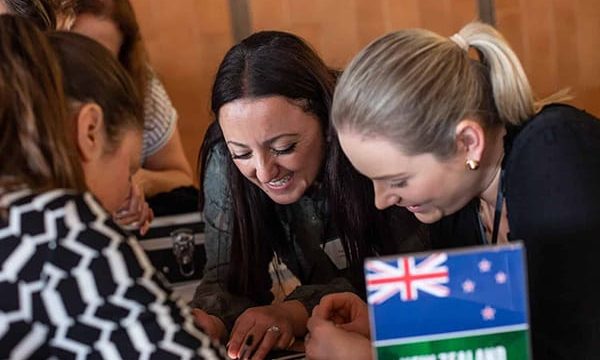 A fresh and fun spin on the annual Gala Dinner
Australia Post put on a gala spectacular for their annual awards evening to thank their staff and inject new energy into their team for the rest of the year. They were looking for a fresh approach, interactive entertainment and an experience that everyone could be involved in at their own pace.
Participants: 180
Experiences booked: Gatsby Gamble
Rapidly onboarding an MBA cohort
UQ Business School brought in Directors of the Extraordinary to deliver an integrated solution which fused a high energy immersive social experience and an in-depth learning simulation with personality profiling to help orient the new MBA students to their peers.
Participants: 90
Experiences booked: Train Heist & Gatsby Gamble
Adding a new dimension to a day long strategy seminar
Mapien were looking for a creative solution to help move a company towards positive change in their company culture and strategy. Using an immersive simulation to help shift the dynamic was the right choice to kick start this process.
Participants: 150
Experiences booked: Mastership Game
Turning a 'we'll give it a go' client into a big fan
Walker Hill contacted us to discuss a possible End of Financial Year experience for their team. They are a vibrant, fun loving firm who are always looking for experiences that match their teams' expectations
Participants: 35
Experiences booked: Gatsby Gamble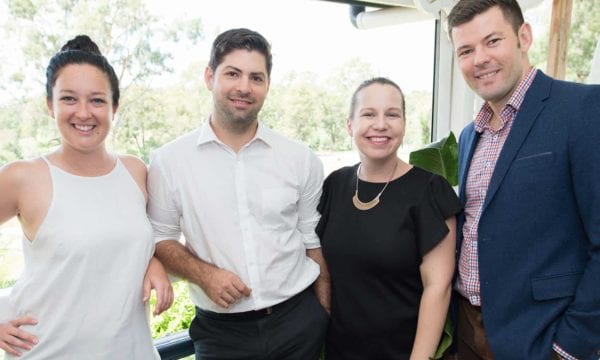 About us
Our mission is to direct teams towards their extraordinary potential through completely unique team building experiences that pair fun with function.
Directors of the Extraordinary was born out of a desire to see more from team building, entertainment and learning. With packed schedules and ever-present technology, giving people the chance to step away from the everyday and deeply immerse themselves in an experience can be a game-changer for your brand.
At Directors of the Extraordinary, our vision is to be the most innovative team building company (this side of the solar system) consistently creating moments of connection & growth. We've set the bar pretty high for what we deliver and how we deliver it – and that innovative thinking drives our business forward.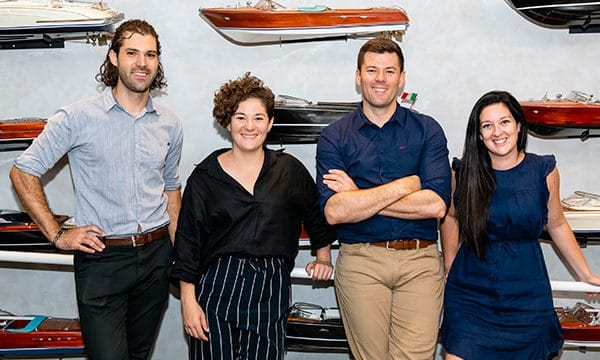 Ready to chat? We'd love to help!