High energy, active student incursion
Make your next student activity extraordinary with this school incursion activity for leadership, learning, team building or enrolment screening.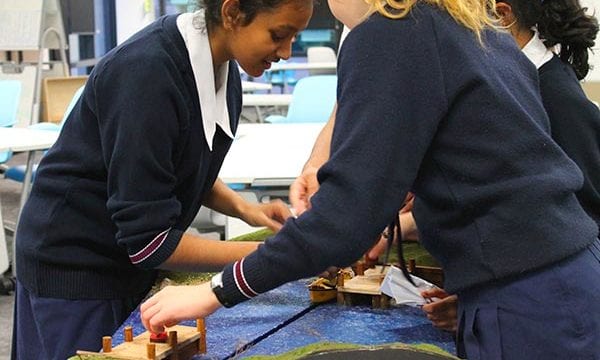 Engage maximum engagement
Puzzle Masters will draw your whole cohort into a fun team challenge where nimble minds will win the day. Teams go head-to-head in a race for the most points gained by solving puzzles of varying difficulty on a customised tablet app.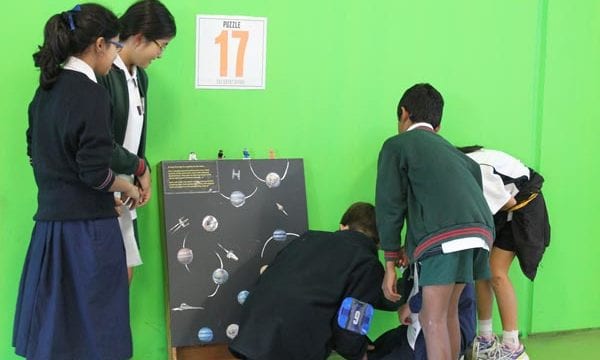 You can learn anything if it's fun
Centred around competition and puzzle solving, your students will be busy having fun. What they'll really be doing is putting to practice their critical and creative thinking capabilities and their myriad of learning area skills through practical and physical problem solving.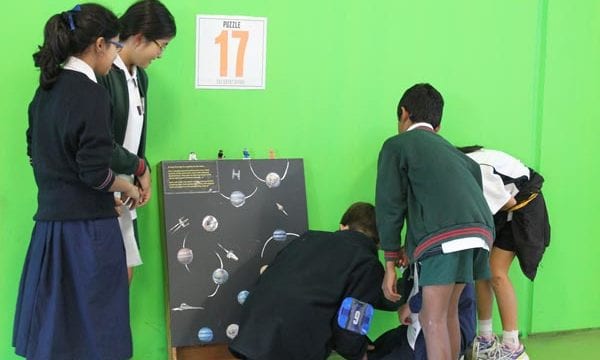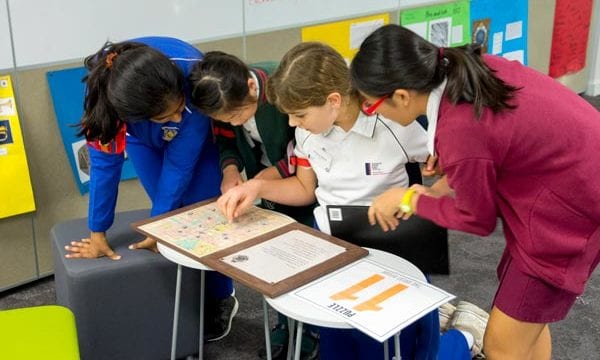 Form teams
Form your students into teams of 3-6. They could be in groups of friends or mix it up to test and form new social bonds.
Receive resources
Each team receives a tablet, map and working out paper. Their tablet will be their companion through the experiences where they earn points and access clues.
Find and solve puzzles
Students use the map to locate the 20 puzzles scattered throughout the play area. Some are hard and some are easy so strategy and team work are key.
Earn points
Students must earn as many points as possible to take out the victory. Great team work, keen minds and a dash of strategy are what will win the day.
Building curriculum capabilities
In line with current research, fun, game-based play is highly effective in learning. In the complex and challenging environment that Puzzle Masters creates, students have the opportunity to develop Australian Curriculum capabilities.
Flexible for your goals
Puzzle Masters can fit into the variety of purposes you may have. From pre-enrolment screening to leadership development or just a fun afternoon activity,  you can be sure your objectives will be fulfilled and students will have a blast.
Built on custom technology
We've designed and built an app from the ground up specifically to facilitate our experiences. This has been done this with your students in mind to give them the most fun and compelling school incursion. Every aspect of the app can be customised to your school and your needs. We even bring the devices.
Make it easy for yourself
Save on the costs and logistics of travel; as an incursion activity we come to your school or a venue of your choosing and can use almost any space. With the experience only taking 1.5 hours, you don't need to take extensive time out of class to achieve great results.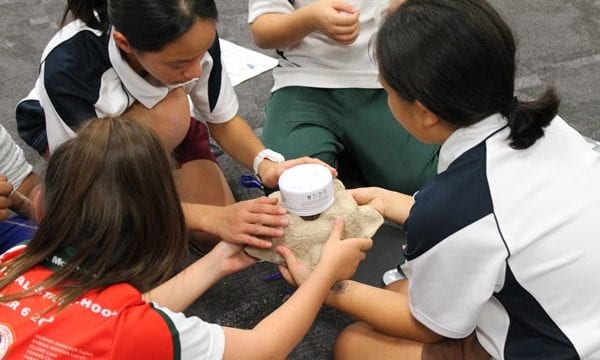 Upgrade to even more extraordinary
Add on the Great Divide to further challenge problem solving skills. Teams use points gained from the puzzles to purchase materials to engineer a bridge across a span. Judged upon 3 different factors, the best bridges win!
Puzzle Masters presents learning in the guise of fun and completion. Anything that has 15 year old boys racing around trying to problem solve is a thoroughly worthwhile experience in my opinion.
It was an opportunity for the students to explore their skills in terms of lateral thinking, problem solving and collaborating with one another and was great to see them actually having some fun as well.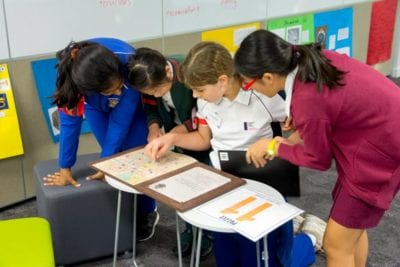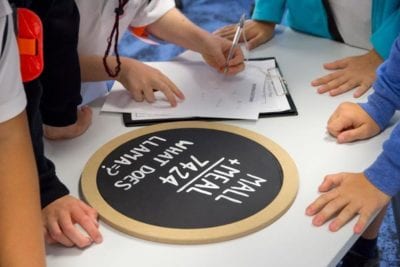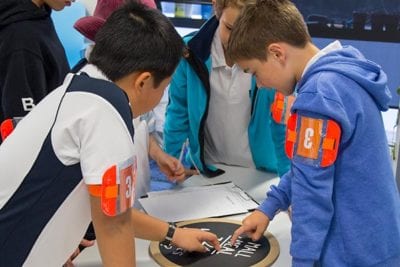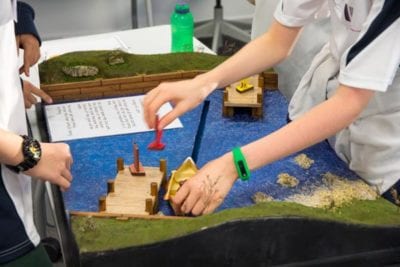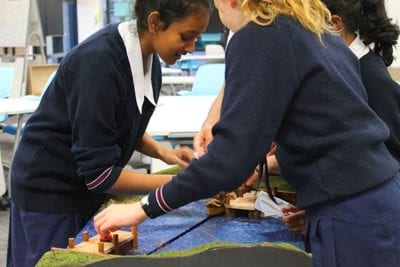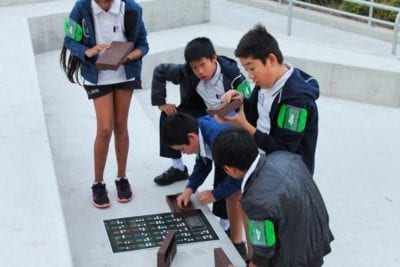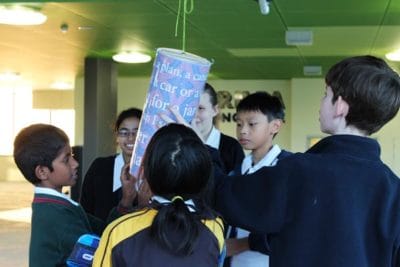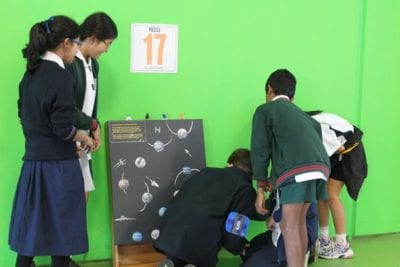 Get a quote
Our tiered pricing structure scales to match the size of your team while also providing you with location and hosting options.
To receive your tailored quote, fill out this form or call us on 1300 736 441.