Immerse your team in the world of Gatsby's casino
Strap yourself in ladies and gentlemen, you're about to gamble and glitz your way to glory in a whirlwind night of mystery, bribery and hidden puzzles. The Gatsby Gamble thrusts you into the pulsing heart of this glamorous bygone era.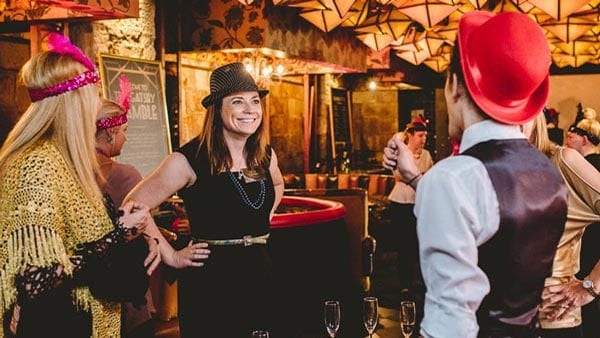 Glamour, fun & mystery abound
A fresh approach to social and networking events, the Gatsby Gamble is guaranteed to be a topic of conversation long after it is over, drawing even the most sceptical into the fun and excess of the 1920s.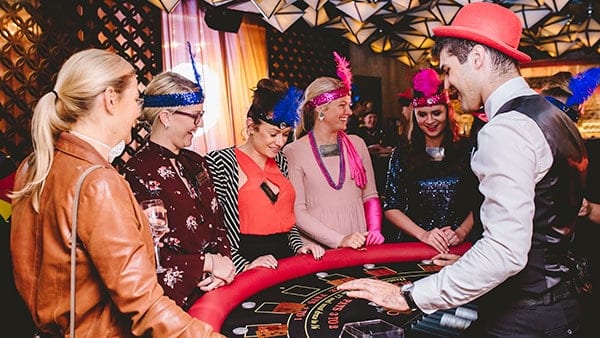 A casino event where you roll the dice
As the night unfolds and the mystery unravels, who will walk away the winner at the biggest auction of the year? Will you be enticed into some backhanded deals and bribery; or will you play your cards straight?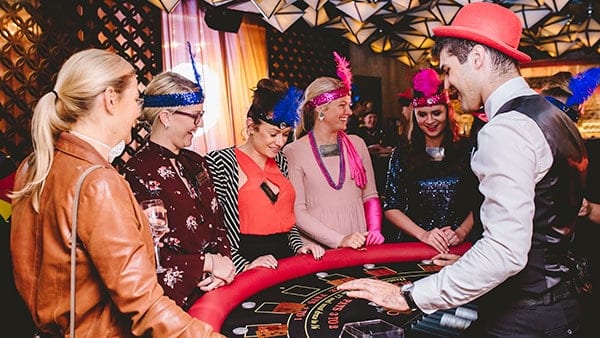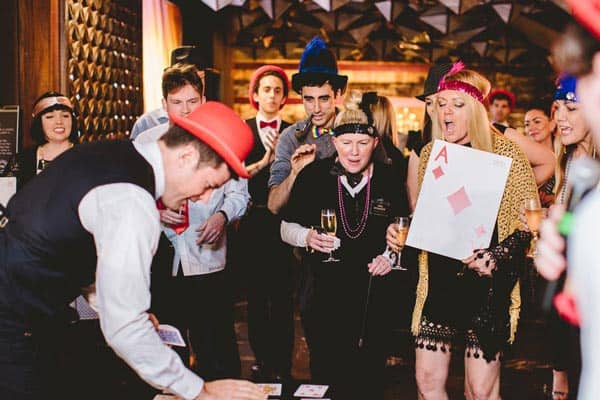 How the Gatsby Gamble works
Gamble to glory
Use your Gatsby casino chips to earn as much coin as possible at the variety of gambling stations.
Unravel the mystery
There is art on display, but not all of it is genuine. Find and solve all the hidden clues to identify what's real and what's not.
Beg, bribe or steal
Form alliances and trade secrets. Collecting the right cards and information can gain you a big advantage.
Win the fortune
Use your gambling winnings to bid against other players in an art auction that will crown the ultimate winners.
Your guests choose their level of interaction
Let your guests choose how they want to be involved – from going all in to just chilling at the bar. The Gatsby Gamble caters to everyone, no matter their preference. It's almost impossible, though, not to be drawn into the fun.
Totally wow your guests
Ready to be blown away? Your guests are. Exceed their expectations and rediscover what a social event can be. Be the hero of the office and organise an experience your guests have never seen before.
Genuinely incredible fun
You and your guests won't be able to help but be swept up in the action, excitement and frivolity of this night-of-nights. With charismatic characters to gamble against, mysteries to unravel, deals to strike and a fortune to win, nobody will be bored or left out.
Flexible to fit your event
Cocktail function? 3 course dinner? Office boardroom? No matter how or where you want to run your event, The Gatsby Gamble will fit right in. Designed to be portable and flexible, the requirements are low but the quality high.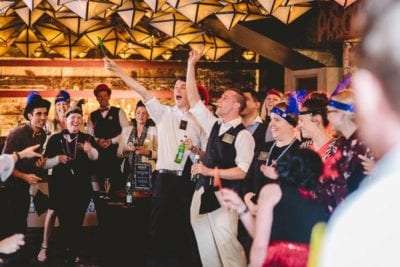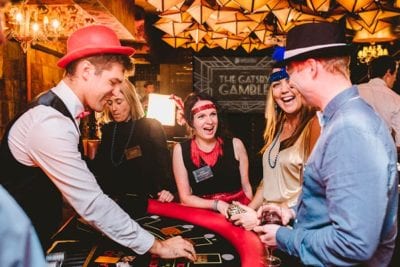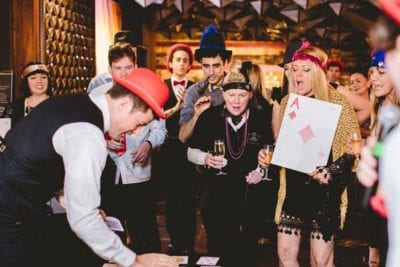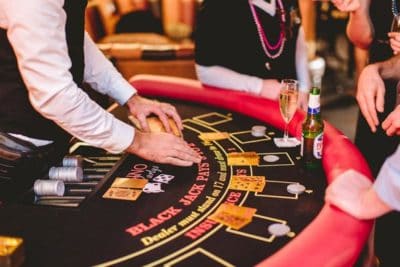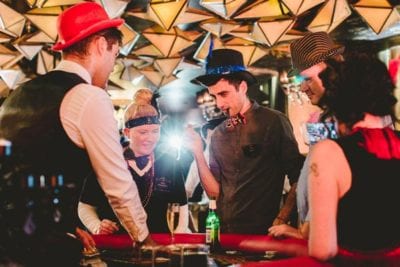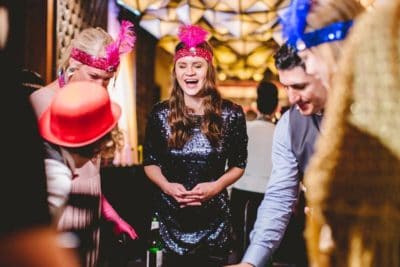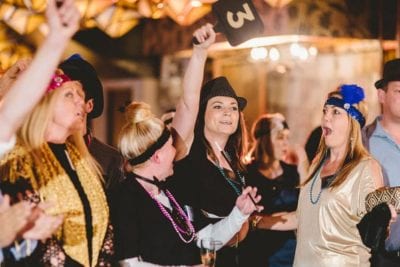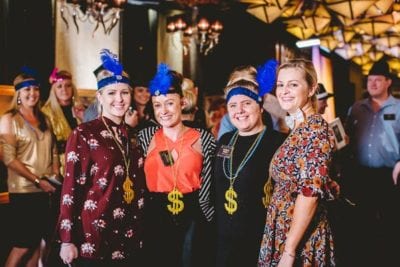 Inventive company who are client focused. If you are looking for a unique corporate ice breaker or team building activity, DoE are the people to speak to. Their Gatsby Gamble bought out the competitive side in the most unexpected people!
Just wanted to say a big thank you to the DoE team for the amazing EOFY party / Gatsby Gamble event! It was a great night and everyone had a blast! Special thanks to the guys working on the night as they were heaps of fun. They definitely conjured a great atmosphere for us!
Get a quote
Our tiered pricing structure scales to match the size of your team while also providing you with location and hosting options.
To receive your tailored quote, fill out this form or call us on 1300 736 441.