Team bonding events that seriously wow
Blow your people's socks off with a team bonding event that will get them laughing, interacting and having a great time.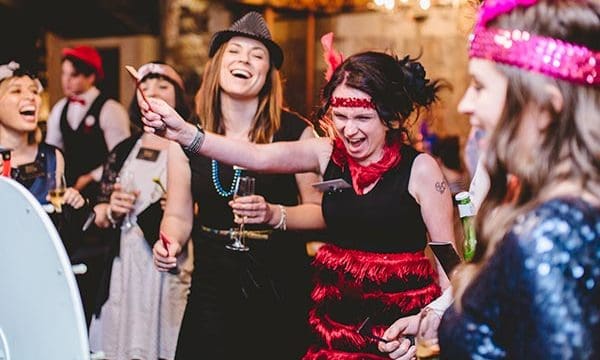 It's time to have some fun
Whether it's a Christmas party, social club event or client appreciation function, speak the universal language of fun. By getting people interacting, fuelled by intriguing scenarios and a sprinkle of competition, you'll be guaranteed a high energy event that will keep people talking long after it's over.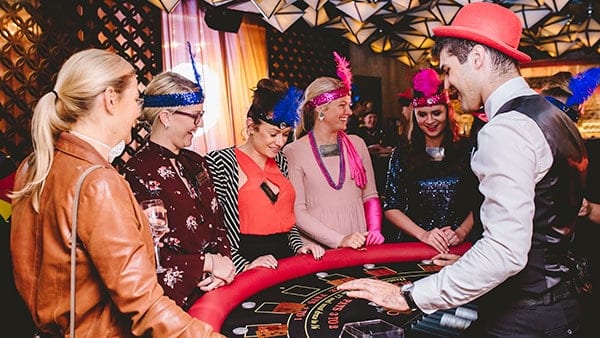 But not go overboard
We've all been in the awkward situation where someone from the office has too much to drink and things get a bit out of hand. It's no fun for anybody. By providing an interactive, structured experience that gives focus to your social event beyond just drinking, you'll be ensuring the night is safe and fun for everybody. That doesn't mean that there shouldn't be a few drinks, though!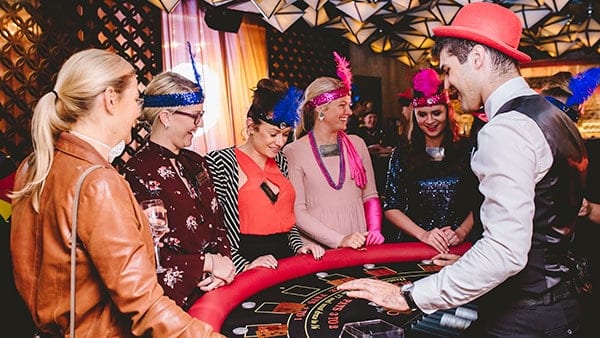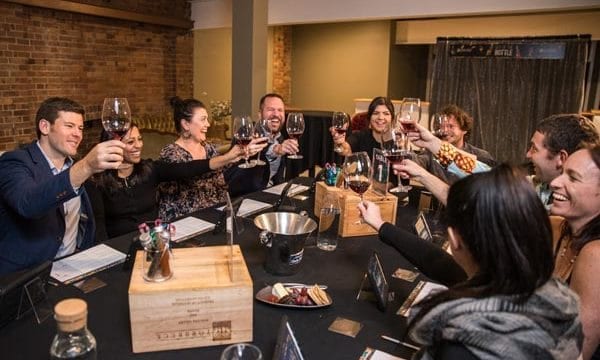 The sweet spot where everyone will love it
It's a very difficult task to please everyone. How familiar is it that one person will kick up a stink? We actually have some good news for you. All Directors of the Extraordinary experiences are designed so that everyone (yes, we do mean everyone) will love them. The magic is in the smart mix of intriguing scenarios, genuine interactivity and a little competition. Amazing, huh!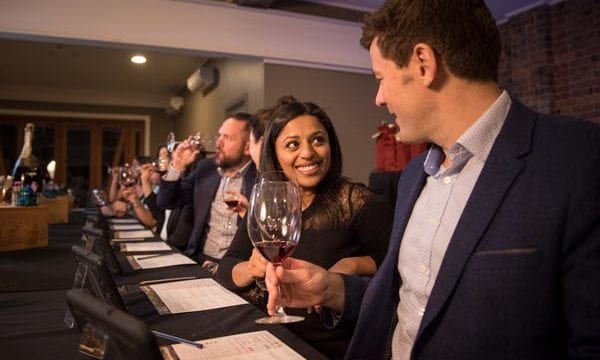 Guests choose their own participation
No one likes being forced to do something. Providing an activity where your guests have the option about how they want to be involved with no pressure is a relief on everybody. Directors of the Extraordinary experiences have built in flexibility for multiple ways of being involved, from just a little to jumping all the way in.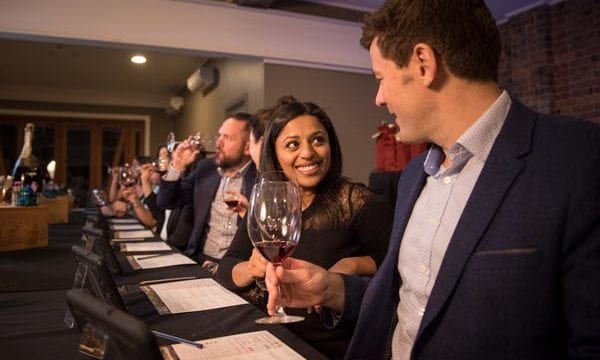 Making team bonding work for you
A FUN filled night had by all. I just wish the money was real, I was on a winning streak! Great options for client event enhancements. Will definitely be recommending.
Just wanted to say a huge thank you, the event was wonderful and I've had great feedback. The team on the night were amazing, and everyone was really impressed with the experience.
Find your perfect team bonding activity
Gatsby Gamble
Gamble and glitz your way to glory in a 1920s whirlwind night of gambling, mystery and hidden puzzles.
Out of the Bottle
Take any party or function to the next level with the ultimate wine, beer, whiskey or gin tasting experience.
Get a quote
Our tiered pricing structure scales to match the size of your team while also providing you with location and hosting options.
To receive your tailored quote, fill out this form or call us on 1300 736 441.