Interactive learning across a whole school
Brisbane State High School have experienced the benefits of interactive approaches with student pre-enrolment screening, prefect leadership development and teacher professional development alike.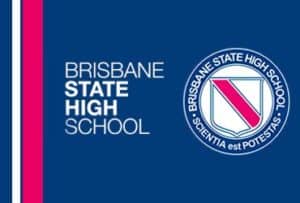 Executive summary
Since 2016, Directors of the Extraordinary have partnered with Brisbane State High to work across the school with aspiring candidates, current students and teachers.  With a fully tailored program, Brisbane State High's immersive incursions aim to push the boundaries of teaching method while linking closely back to the specific learning objectives of each group.
We have used the Directors of the Extraordinary with our staff and students alike. We have loved every single tailored session and have found them to be equally challenging and highly engaging. The fantastic communication leading up to the sessions is always appreciated as is their energy and professionalism running the program.
Activation across domains
1. A new way of considering intake candidates
Brisbane State High School runs an Aspiring Minds program for a select set of grade 6 prospective student seeking intake in the following year. The program follows a multi-week structure and since 2016, Directors of the Extraordinary have integrated our Puzzle Masters experience into the flow. Students are intentionally placed into teams and are required to complete the experience with those fellow students. This pressured and team-focussed environment gives the teachers an insight into the social skills of the prospective students, something very difficult to assess through traditional testing methods.
In 2018, we were also invited to close the program with our Mastership Game experience. The change in terms of quality of team work and effectiveness in creative problem solving we noted from the beginning of the program when we ran Puzzle Masters was significant. We are excited to continue working with the Aspiring Minds program that runs every year.
2. Student leadership development
In January 2018, just prior to the start of the school year, we had the opportunity to work with the school prefect student leaders. Using personality profiling, students had the opportunity to learn their personal work and communication styles, as well as the styles of their fellow leaders. As teams responsible for organising and delivering projects for the school throughout the year, this insight was a valuable tool in establishing effective student leadership.
This profiling session was followed by taking part in the team-based Train Heist experience, giving the students immediate and hands-on practice of their learnings.
3. Reimagining teacher professional development
BSHS teachers have also benefited from Directors of the Extraordinary experiences with both Train Heist and Mastership Game professional development sessions. Introducing interactive, hands-on learning gave teachers the opportunity to practice creative problem solving, communication and stress management in safe, facilitated environments. After each session, we also had fascinating discussions regarding the participatory teaching methods Directors of the Extraordinary experiences employ and how these can be brought into the classroom.
Ready to chat? We'd love to help!