Activating team culture and learning
CP Dental turned up the dial on their team culture and learning with carefully curated workshops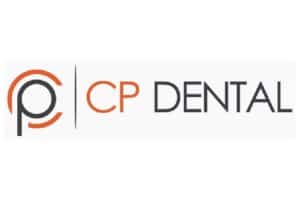 CP Dental were looking for a series of professional development workshops to activate their company culture and increase learning opportunities for their staff. With a practice in Brisbane and Emerald they were looking for a team building provider that could deliver the same training in both locations, engaging their whole team that included practice owners, dentists, dental assistants and administration staff.
Participants:
Brisbane: 25
Emerald: 16
Workshops delivered:
Reconnecting with company values
Effective communication and conflict resolution
Building effective teams
Making the customer experience extraordinary
What they were looking for
CP Dental initially approached us after participating in one of our team building experiences at a networking event. They were looking for the right solution to move the dial on their company culture while upskilling their team so they could work more effectively with each other and deliver a high-quality service to their patients.
What we did
We sat down with Paul, one of the owners of CP Dental, to understanding the needs of the company after a number of years without external providers working with them. With CP Dental being a small business, we were determined to deliver the outcomes they were seeking, appreciating the investment this was going to take to bring the team together through the year.
There were some clear needs identified around staff needing a deeper understanding of the company mission and values, increasing communication capability and bettering interpersonal dynamics within the team. We worked with Paul in our design to find the right balance between learning and culture building. From the start we considered how to mitigate any base response of team members only focusing on the negative by choosing learning activities that would shake the team out of their day to day thinking, get them laughing and working with different members of the team, starting each reflection piece with what is already working and framing what might need to change as opportunities for growth.
With the challenges and needs identified we proposed four workshops that would build on each other to touch on all areas of organisational culture, personal learning, team learning and focus on the customer.
The workshops
We delivered each workshop in Brisbane and Emerald at four different times through the year. Each workshop was based in the research backed facilitation style of peer or social learning. Meaning that the traditional 'facilitator and audience' dynamic was not at play. Instead learning was facilitated within the group, building on what they already knew while challenging assumptions and conclusions. Learning was directed through workshop activations which are hands on activities that encourage self and group learning, feedback and practicing soft skills.
This is how the workshops played out:
Company Values: we started with a focus on culture by revisiting company values and workshopping what role they were playing on a daily basis. In this workshop we identified behaviours that supported the company values. We finished by identifying opportunities to further integrate values-based behaviour and traditions that would make a difference to CP Dental.
Communication and conflict resolution: we used the second workshop to activate personal learning with personality profiling and understanding individual communication styles. We used Train Heist as an activity to reflect on diversity of skills and style, providing rich stimulus for individual reflection. We tackled providing and receiving feedback effectively by using proven frameworks. We also used the profiling tools to unpack adjusting feedback to make it more effective for individuals.
Effective Team Work: In the third workshop we focused on what makes a great team and optimising diversity. The work previously done around profiling and communication was a solid foundation to understanding how to use the strengths within the team to work efficiently and effectively within the workplace. We used Mastership Game as part of this workshop to reinforce learnings and demonstrate how optimised teams can work to greater outcomes.
Customer Journey: we finished with a focus on the customer (or patient), building out customer profiles, customer journeys and identifying moments of surprise and delight to make the customer experience unique, better and more memorable.
As we delivered the values workshops it became evident that there was a lot of natural synergy within the group in the individual practices, and across the different locations which was a credit to the leadership of CP Dental. With this foundation there was even greater opportunity to build on what was already working and in place.
Reflections
As each workshop was delivered and the learning built over the year, there was a positive change and shift in the group. An example of this is while they struggled to effectively complete Train Heist in workshop 2, with a new understanding and appreciation of the diversity of strengths, they completed Mastership Game in workshop 3 in record time with record results. Consistent recapping, holding space for learning and the balance between reflecting, sharing and practicing what they learnt meant that there were ongoing opportunities to shift the understanding between colleagues and considering the impact this can have on their customers (patients).
By the end of the workshop series the CP Dental team were openly expressing their sadness that the series was finished. The conversations between our facilitators and the owners of CP Dental suggested that there had been a cultural shift, particularly after the personality profiling workshop with greater consideration of others needs, strengths, styles and how to interact effectively.
Paul and the CP Dental have re-engaged us for a further three workshops in 2020 to continue the learning journey of the company and to ensure that the progress made is built on, reinforced and engrained in the day to day practice.
Ready to chat? We'd love to help!