Adding a new dimension to a day long strategy seminar
Mapien took a chance on an immersive simulation to spark real change in a company strategy day.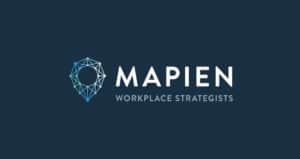 Mapien were looking for a creative solution to help move a company towards positive change in their company culture and strategy. Using an immersive simulation to help shift the dynamic was the right choice to kick start this process.
Participants: 150
Experiences booked: Mastership Game
I have never seen a group dynamic change so quickly as people were able to forget their traditional biases and positions and just be themselves around their colleagues.
What they were looking for
Mapien were charged with a complex project to support a large government organisation with strategic planning and organisational culture change. This client had a lot of internal politics and the crux event of this project was a full planning day with 150 managers from across Queensland.
What we did
In unpacking the challenge with Blake, it became clear that there were high expectations around the outcome from the day given the high spend on the project, high profile members in the room and the need for real change within the organisation. Blake was worried that the group would get stuck in the political dynamics.
In talking the situation through with Blake what realised was that if the group just got straight into planning together all the usual politics would just continue as they always had. So we decided to put the team building element right up front, the Mastership Game, where all 150 participants were put into mixed teams and challenged in a fictional strategic problem solving exercise over 90 minutes.
The experience
As we kicked off the exercise in a big conference room in the convention centre it was evident that a lot of the staff were a little shocked that the format was being mixed up in this way.
But within 5 minutes the whole energy of the room had changed and teams were busy bartering with each other, strategising and actively working together. What was interesting is that it was a genuinely fun and high energy experience.
But using the simulation Blake and his team were able to start to unpack a number of the more difficult cultural issues that the client had been struggling with such as unproductive competition and a lack of communication across teams.
By the time we left Blake was visibly relieved and excitedly talking through how to continue to build on the themes that had come out through the Mastership Game exercise and start to talk state strategy.
Ready to chat? We'd love to help!