Rapidly onboarding an MBA cohort
UQ Business School have reimagined how to rapidly activate their MBA program through using interactive experiences to onboard their MBA cohort.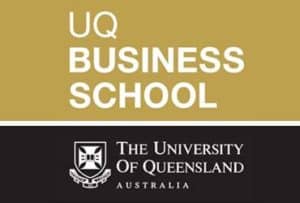 Executive Summary
The University of Queensland (UQ) Business School is known for being a little different. Ranked as the number one MBA program in the Asia-Pacific (for six consecutive years) and number 16 in the world by the Economist, students enrol for a disruptive experience. Always looking to improve, the UQ MBA team approached Directors of the Extraordinary with a particular challenge:
"How do we onboard our MBA cohort in a way that quickly breaks down barriers but sets new expectations for what the MBA might be?"
Building on this question the Directors of the Extraordinary team went a step further and proposed an integrated solution which fused a high energy immersive social experience and an in-depth learning simulation with personality profiling to help orient the new MBA students to their peers. Delivered in the first week of the MBA, these experiences quickly became the talking point for what was to come in the program, building excitement about a hands-on learning experience at UQ.
Bringing the 2018 MBA cohort rapidly together
Starting an MBA with a diverse set of peers can be a daunting prospect for many students. Over the course of the year, the Directors of the Extraordinary team brought orientation week alive with a high-octane immersive Gatsby Gamble experience that quickly set the tone for the rest of the week.
Enhancing the learning experience and building on personal insights
Diversity of experience, backgrounds and personalities is one of the hallmarks of an UQ MBA cohort. To highlight just how much a strength this is for the program, Directors of the Extraordinary ran a series of Train Heist and Mastership Game simulations for the MBA group that built on a tailored personality profiling exercise. In each case it was clear the group was ready to learn and reflect with the debrief going deep into issues of working style, communications and problem solving approaches.
Ready to chat? We'd love to help!