Competitive wine tasting
Your Saturday night: sorted. Grab your crew and come drink wine with us! We've taken wine tasting, pressed it into a new form, extracted the snobbishness, fermented it with a whole lot of fun and bottled it up ready for you and your friends.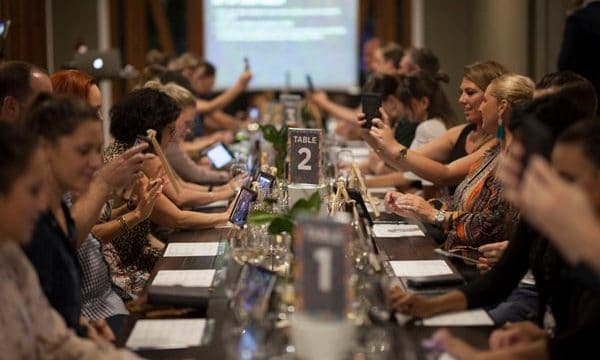 Wine enabled entertainment
Set in a beautiful wine bar, experience six rounds of blind wine tasting and see how your taste stacks up to the pros with a little healthy competition against your fellow tasters. This night won't soon be forgotten.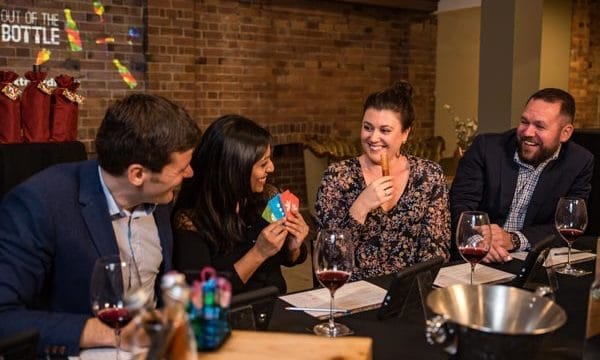 A perfect night out with friends
Get your crew together for a brilliant night out of fun, laughter and catching up. There'll be plenty of time throughout the experience to chat and socialise, even meet some new people.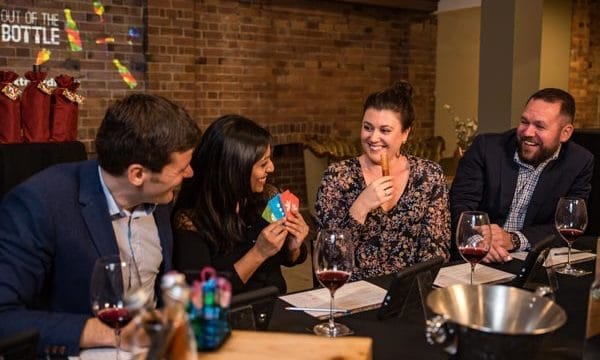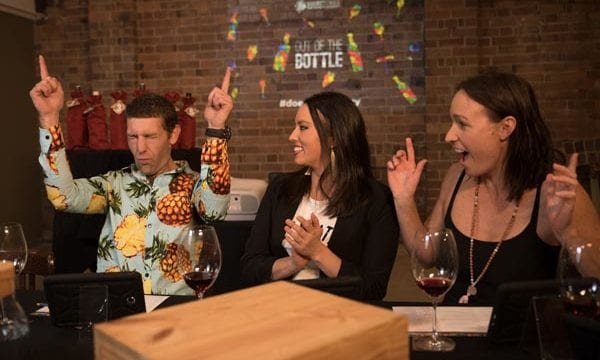 A drinking game for grown ups
Forget the messy drinking games of your youth, this has class without loosing the fun. Like all the best games, there'll be twists, turns and maybe even a little sabotage. Best of all, finish up by 9:30pm and either make your bed time or kick on for more fun!
How Out of the Bottle works
Blind taste 6 wines
Blind taste a curated flight of 6 wines and find out how good your taste buds really are.
Identify the answers
Answer a series of questions for each round; you'll earn points depending on how correct you are.
Climb the leaderboard
A live digital leaderboard will show who's winning and who needs more practice.
Sabotage your competition
Gain an advantage by playing a sabotage on your friends or cashing in a free answer for yourself.
6 delicious wines
Out of the Bottle is structured around 6 rounds of scored blind wine tasting. A curated flight of delicious wines contains some that might be familiar and some which might just become your new favourite.
Test your taste
You will receive a personal tablet that will be your companion through the tasting. While tasting each wine, you will be asked a series of questions with the aim of correctly identifying the features of that wine. What aromas can you identify? What flavours hit your palette? How sweet is the wine? What sort of cheese would you pair it with?
Get a little competitive
The questions have a tiered scoring system. The more accurate your answers, the better you score! With a live leaderboard you can see exactly which of your friends is on top, how the rankings shift through the night, and who to target with some tactical powerplays.
Learn about wine
No need to know anything about wine to play (though it can give you an advantage). All questions are multiple choice and information is provided regarding the questions, so you can learn a little about wine at the same time.
There are currently no upcoming events. Join our mailing list for event announcements.
It was totally brilliant. Such an awesome way to spend an evening and meet a bunch of people whilst having fun and competitive wine tasting! Highly recommended!
An absolutely extraordinary event - so much going on, lots of opportunity to connect, and ways for everyone to play to their strengths! Thanks for a fabulous experience - I definitely recommend it.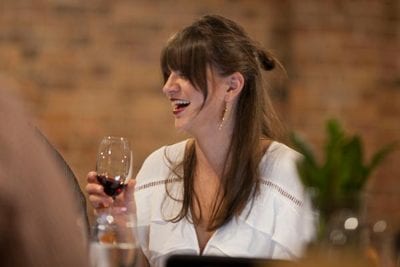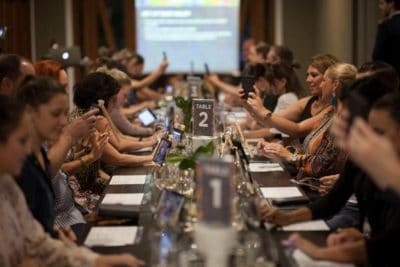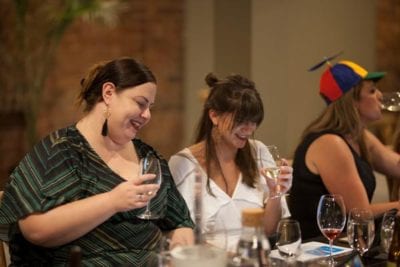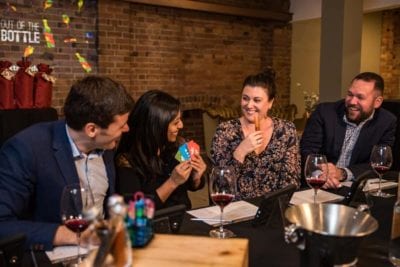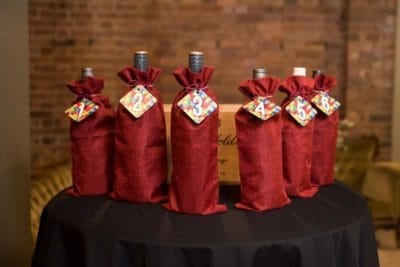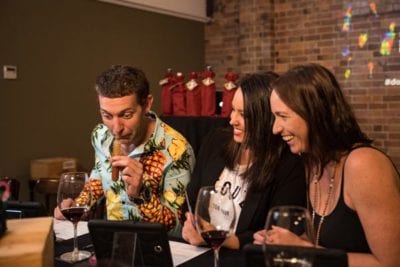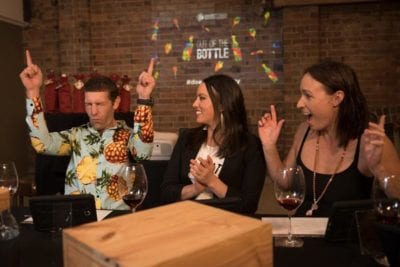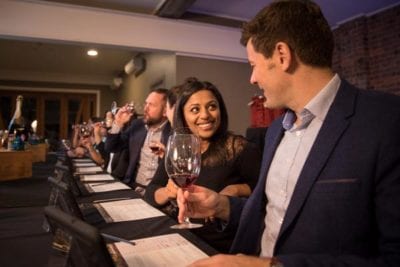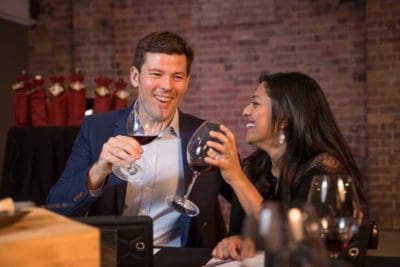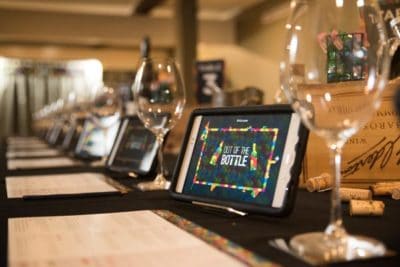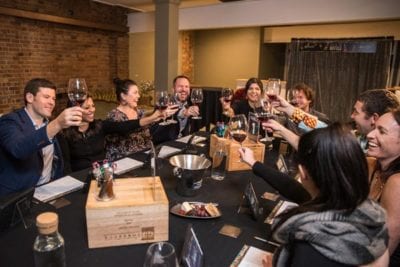 Ask a question about Out of the Bottle
Please let us know how we can help. Fill out this form or call us on 1300 736 441.