People at the heart of every experience
In every domain, expectations are changing as our society shifts to an experience economy. Creators, businesses and educators alike are realising that people are craving to be at the heart of every experience. This calls for a new type of thinking and experience design.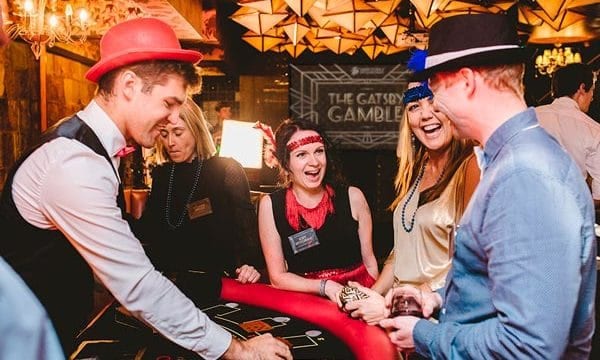 Interactive is the new black
Immersing staff, customers and students in pesonalised, interactive, engaging experiences that take them from passive observers to active participants is the new frontier. Today, putting them in the centre of an experience is what gets engagement, social media shares and cements learning. It has the power to activate your brand and change how people work, learn and play.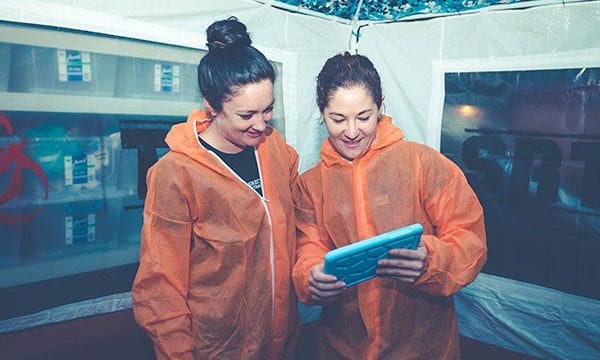 Create genuine connection
Your customers, staff and students are desperate to be contributors. Allow them the opportunity to create with you and their experience will become incredibly personal; building genuine connection to your organisation, brand or event.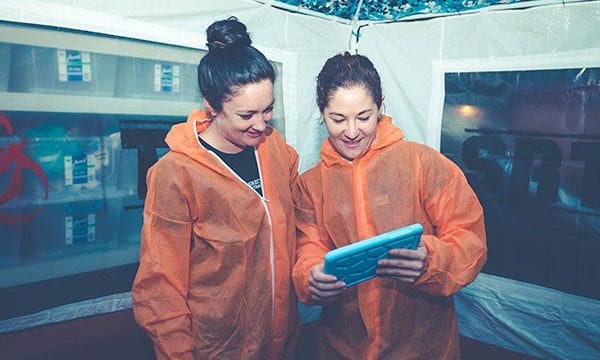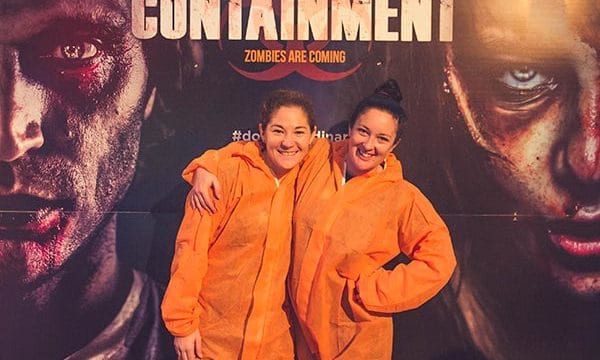 Make new advocates
Your people are your greatest potential champions. So don't just impress them, blow their socks off. Show them what extraordinary looks like, allow them to make their contribution and watch your success grow.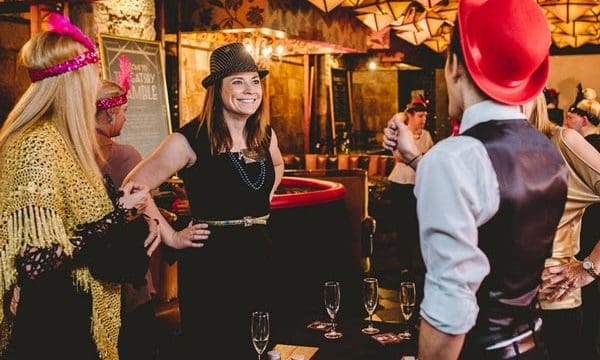 A collision of disciplines
The secret sauce to successful immersive experiences is a design process that collides narrative, technology, gaming, environment and theatrics in the way that put people in the centre of a deeply integrated experience. There is virtually no people-centric business, learning or entertainment challenge that can't be solved by smart interaction design.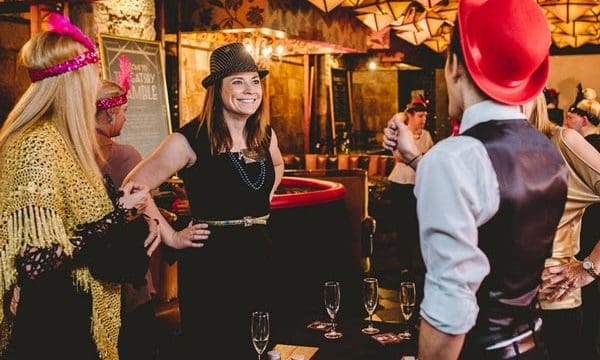 Experience-hacking the learning process
Managers and educators know that adding fun, interactivity and the ability for self-direction in the learning process yields better results. Doing this well is a challenge. Directors of the Extraordinary works with companies, universities and schools on simulations, activities and immersions to achieve learning outcomes using entirely new aordinary.com.au/whtools and approaches.
> Read case study: Gamifying an international pharma conference
Bringing brands to life
Give your brand a breath of fresh air. To create cut-through in todays crowded marketing landscape takes genuine wow factor. One powerful way to activate brands is through the insta-worthy interactive customer experience. Let your customers become your biggest champions with activations that stand out.
Activating festivals & spaces in new ways
With shifting customer expectations of interactivity and experience, there is mounting pressure for festivals, museums, galleries and other public spaces to offer a more personalised, fun and stimulating experience to their patrons. It's amazing what clever thinking, a mix of disciplines and a sprinkle of extraordinary can achieve.
Going big. Really big.
Every now and then, bigger is better. From Australia's first mass prison escape game to a super-sized live zombie adventure game, Directors of the Extraordinary adventure games are pioneering a new form of super-sized, first person experiences that are fast becoming a notorious fusion of pop culture, gaming and movie-quality creation.
They approach their work with unique innovation and creativity, while presenting themselves with professionalism and keen insight.
They bring a creative new perspective to engaging our participants through using interactive design and the fusion of disciplines.
Tell us about your project
Our design team loves working with people like you to make extraordinary happen.
To start a conversation with us about creating an extraordinary experience, fill out this form or call us on 1300 736 441.