Competitive tastings, your way!
You know what your guests like, now it's time to build your own competitive tasting experience. Combining options from the ever-popular Out of the Bottle and Taste Masters range, you have the flexibility to create a tasting sensation that's truly unique.
Celebrate in style  |  Closer social bonds  |  Opportunity to network
Contagiously fun food & alcohol tasting
Choose your prefect food & alcohol tasting spread
Pleasing everyone is a tough job. Mix & Match allows you to combine together multiple options to delight your whole crowd with an incredibly tasty and fun experience. Wine & cheese, beer & chocolate, gin & whiskey – it's up to you how you construct your experience. Over the blind tasting rounds your guests will answer questions, climb the leaderboard and sabotage their competition in an event that will leave everyone buzzing.
A social activity that fits into many formats:
Cocktail Functions
Gala Dinners
Networking Functions
Get a free quote for Mix & Match
To receive your obligation-free, tailored quote, fill out this form and we'll be in touch within 1 business day. If you prefer to chat, give us a call on 1300 736 441.
Blind taste tasty treats
Blind taste a curated flight of wines, beers, whiskeys, gins, chocolates or cheeses.
Identify the answers
Answer a series of questions for each food or drink; you'll earn points depending on how correct you are.
Sabotage your competition
Gain an advantage by playing a sabotage on your competition or cashing in a free answer for yourself.
Climb the leaderboard
A live digital leaderboard will show who's winning and who needs more practice.
Delicious variety
Everyone has their favourite cheese but there are so many variations to explore. Taking the best of the classics and adding in some variety guarantees your guests will learn a thing or two through the tasting while extending their pallet with a manchego, gruyere or a blue cheese.  All cheeses are sourced from the highest quality suppliers with a reputation for excellence.
Like talk and cheese
Your event will come alive with a gamified tasting format that engages even the most reserved guests. With a personalised "tasting tablet" and live leaderboard, tasting rounds will come alive with opinions, debate and stories that will make your tasting unlike any you have experienced before.
Everyone came back raving.

"I just wanted to say a huge thank you to you and your team for putting on such an amazingly fun event! It is rare for every single person in the Office to truly enjoy every aspect of a Social Function, but in this instance, each staff member came back raving about the activity and the evening overall!"
Can't wait for the next one!

"Such a fun way to get a group of people together interacting and I would have no hesitation recommending Directors of the Extraordinary to people regardless of which game they wish to experience. Can't wait for the next one!"
Every event is as unique as you, so to ensure you get the best possible price tailored for your needs, we provide obligation free quotes. Our pricing is generally structured into brackets depending on how many people you have. Get your quote now.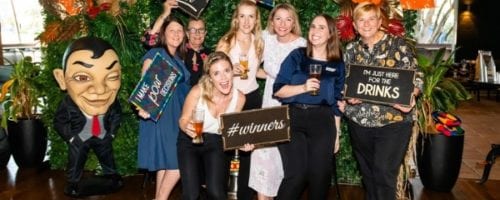 Photo Wall
This fun pop up option is themed for your experience and includes a range of funnies.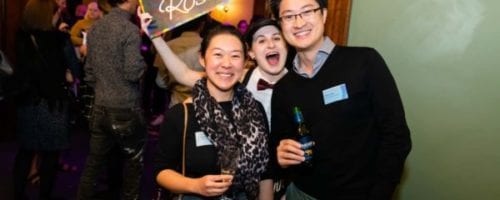 Interactive Photographer
Your guests will be entertained as a roaming photographer and theatre-trained side-kick makes sure they are looking suave! Creating genuine engagement and moments of laughter, this 3 hour Interactive Photographer package will result in a well rounded and fun series of photos.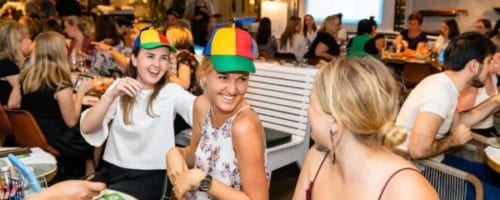 Videographer Package
Capture the moments of wonder, human interaction and of course, fun, with a videographer for up to 3 hours at your event. This includes a 90 second event clip.