Tastings, your way!
You know what your guests will like, now it's time to build your own competitive tasting experience.  Combining options from the ever-popular Out of the Bottle and Taste Masters range you have the flexibility to create something truly unique.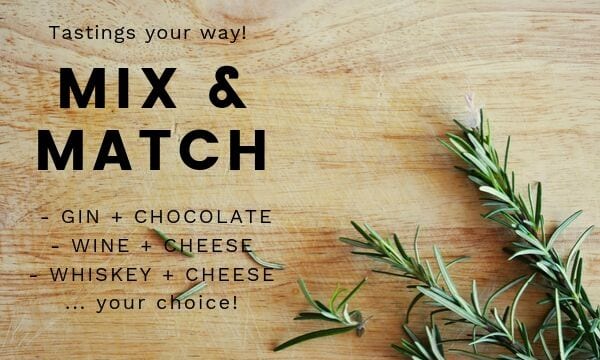 Choose your combination
The Mix and Match range gives you the flexibility to add another dimension to your tasting experience with a combination of food and beverage.  Pair your wine, whiskey, gin or rum with a cheese or chocolate to create something unique or talk to us about creating something completely different!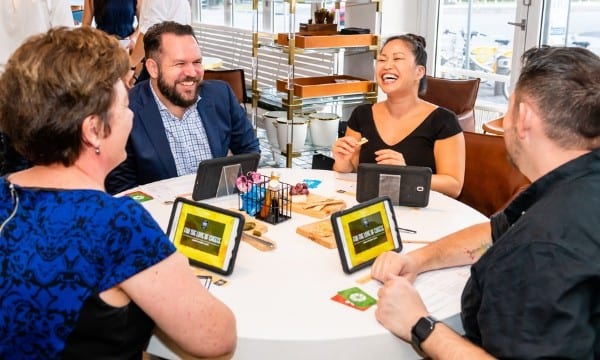 The classic Taste Masters format
Your event will come alive with a gamified tasting format that engages even the most reserved guests.  With a personalised "tasting tablet" and live leaderboard, tasting rounds will come alive with opinions, debate and stories that will make your tasting unlike any you have experienced before.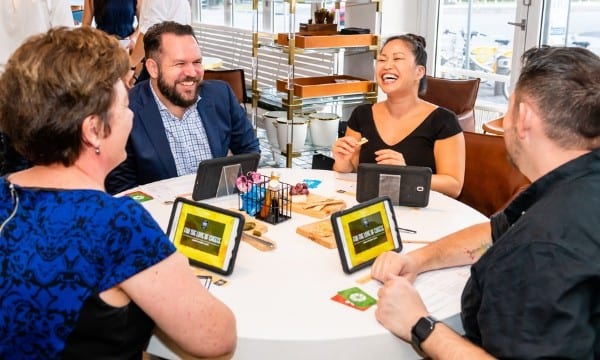 How Taste Masters – Mix and Match works
Blind taste 6 rounds
Blind taste a curated flight of 6 beverages and foods from the Out of the Bottle and Taste Masters range.
Identify the answers
Answer a series of questions for each round; you'll earn points depending on how correct you are.
Climb the leaderboard
A live digital leaderboard will show who's winning and who needs more practice.
Sabotage your competition
Gain an advantage by playing a sabotage on your competition or cashing in a free answer for yourself.
Every event is as unique as you, so to ensure you get the best possible price tailored for your needs, we provide obligation free quotes on request. Our pricing is generally structured into brackets depending on how many people you have.
Our talented event staff (we call them legends) will guide you through every step of the way to ensure you get the best possible result for your event. The great thing is that getting a quote is quick and easy, just fill out the form below.
Get a free quote for Taste Masters
To receive your obligation-free, tailored quote, fill out this form and we'll be in touch within 1 business day.
If you prefer to chat, give us a call on 1300 736 441.