Organising an End of Financial Year celebration can be an incredibly fun thing to do. But with great power comes great responsibility – how do you create something that everyone will love? EOFY events are great for letting off steam after a tricky year, but a few smart choices with your party planning mean you can create something amazing – and even sneak in a little team building – to fire everyone up for the year ahead.
Not sure where to start? Here are 4 ideas to spice up your next EOFY do:
1. Solve crime for dinner with a difference
A simple meal can be a no-fuss way to celebrate. But after a while, even this ol' faithful gets… old. Instead, why not make it a meal to remember with a cold case crime to solve, in a fun challenge that makes everyone a detective racing the clock (and each other) to crack the case?
Integrating a team building challenge into your EOFY event is a fun way to bring the team together to celebrate wins and create connections. It's also a low-risk event when it comes to keeping everyone happy – by firing up everyone's competitive streak, you'll be responsible for creating an event that was anything but ordinary where everyone has a great time.
Why not check out: Train Heist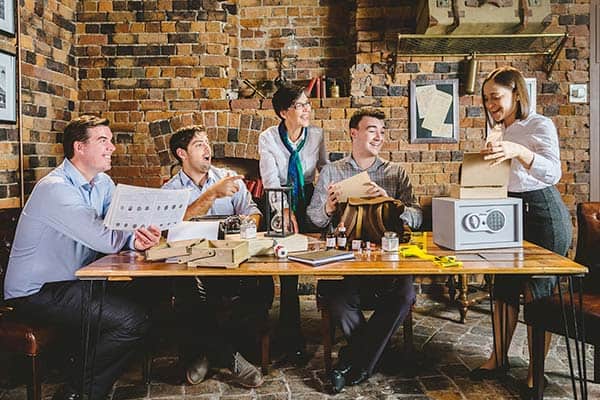 2. Competitive taste-testing
For the team looking for a more refined way to celebrate the year's successes, a competitive taste-testing experience is the perfect way to get everyone involved. From beer, whiskey and wine to cheese and chocolate – or even a custom combination – tasting events let everyone get on board in a way that feels comfortable to them. From encouraging the quiet achievers shine to making sure the loud crowd (marketing, we're looking at you) have a good time, competitive tasting events are classy and contagiously fun.
Why not check out: Taste Masters and Out of the Bottle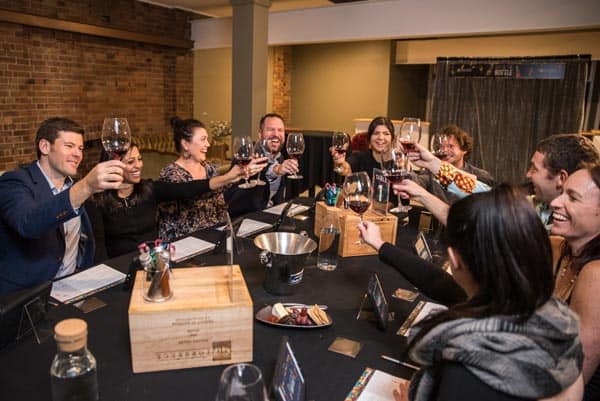 3. Twisted Trivia
Trivia is the perfect blend of fun and function, giving everyone on the team a voice as they realise they need to work together to win.  But heading down to trivia night at the local pub can be tricky, as the team scatter to check out the pokies, chat to friends (or… new friends… at the bar) and you have to shout to hear each other. Having a private trivia event lets you pick a venue that suits your speed, with trivia that even sneaks in a few questions and private jokes unique to your business for a celebration that everyone feels a part of.
Why not check out: Twisted Trivia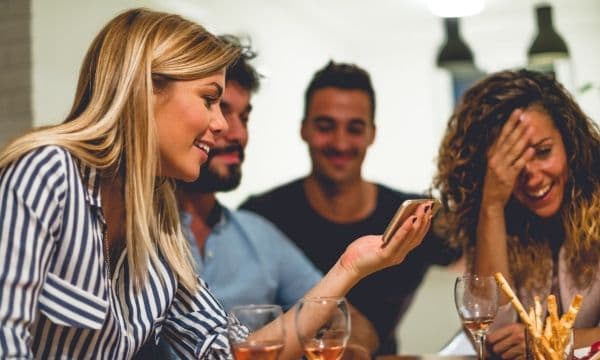 4. Go all out with a themed casino night
Celebrate in style with an event to remember by hosting a themed casino night with a curious mystery at its heart. Having a themed night that invites everyone to have a little fun in their most dapper outfits offers the perfect escape from a busy year. These kinds of celebrations are the perfect showstopper event (that creates amazing photos for the team to look back on all year long) for when you want to create something extraordinary for team building with a twist.
Why not check out: The Gatsby Gamble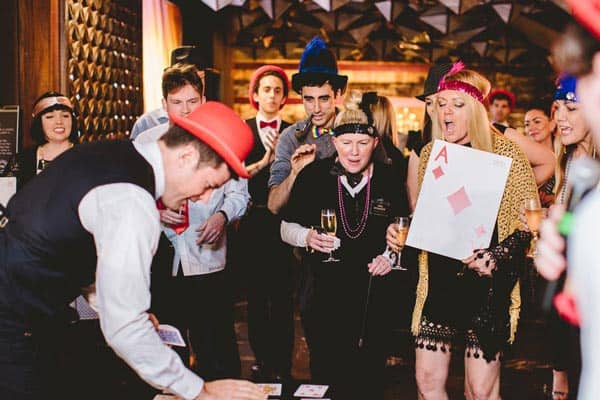 A great EOFY party lets you sneak in some team building (so the boss is happy) while everyone is having fun (so the team love it). That means you win the kudos for creating something that ticks all the boxes and gets talked about for months – right up until it's time to plan the next one.